Since the Bayyinah TV subscription is an automatic recurring payment, your credit card is automatically charged $11 every month or $112 every year (depending on your subscription type) unless you cancel your subscription.
If you are new user(signed up for Bayyinah TV subscription after October 1, 2020):
You can cancel through your profile page https://bayyinahtv.com/profile
If you do not see the cancellation button, you may see "Go to billing portal" if you click here, you will be directed to a site to cancel.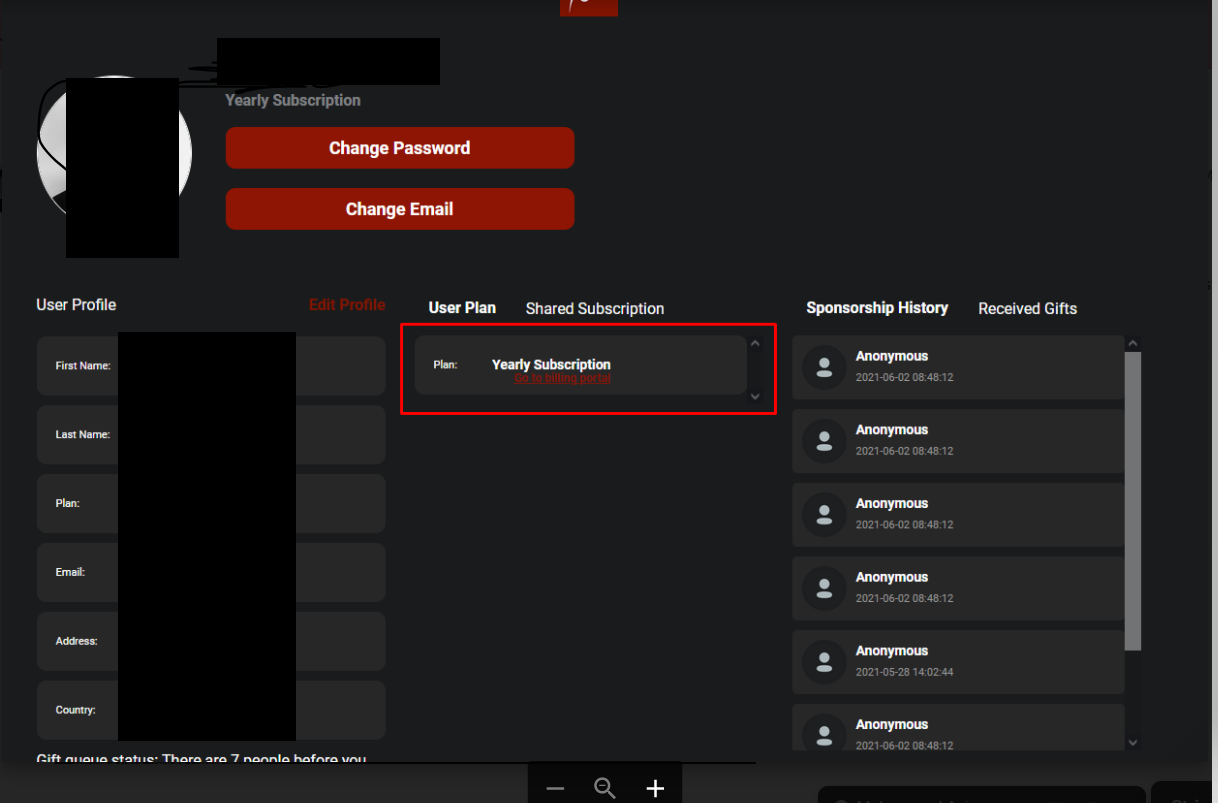 If paying through Apple or PayPal subscription:
Unfortunately, PayPal or Apple both are not under our control. You must check with Apple and PayPal for cancellation.
While we understand the convenience and ease of purchasing through the Apple/ iTunes app store, we are limited in our ability to assist with cancellations. Per Apple and iTunes, cancellations for applications purchased through them, must be processed with them. Therefore, we cannot assist or expedite the cancellation process on our end.
We apologize for the inconvenience, but we must adhere to their policies in order to continue to provide our app through their services.
Click here if you purchased a subscription through iTunes and would like to cancel
Click here for PayPal cancellation
If you are an old user (subscription started before October 1, 2020) kindly fill the following form:
To cancel monthly: https://fm131.infusionsoft.com/app/form/cancel-monthly-sub-2017
To cancel yearly: https://fm131.infusionsoft.com/app/form/cancel-yearly-sub-2017
Once you submit the cancellation, you will still have access to Bayyinah TV until the end of your billing period. Your account will cancel automatically when your subscription has ended, and you will not be charged.
If you have any other questions or concerns, please use our chat support.
to open chat support.